---
If your preview does not show an image, or shows an
incorrect image, try changing the User Overlay on Desktop setting in the
Conversion Options tab of Transcoding Settings in the ProCoder 2
application. This will disable overlay use and draw frames directly on
the screen.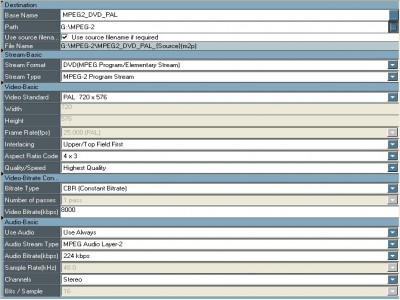 * SAVING PROJECTS: If you save your projects, you may not be able to
open them, if your hard drive letter or folder name changes. Please make
sure that you save to a hard drive letter/folder name that will not
change. If you do change the hard drive letter or folder name, you will
render your project invalid and will not be able to load the project's
source files.
* JOB SEGMENTATION AND MEMORY: On systems with less than 1 GB of RAM,
we advise limiting the number of conversion slots in the Job Manager to
avoid using so much memory as to cause swapping to disk. To limit the
number of conversion slots, open the ProCoder 2 Job Queue Manager and
select Number of Conversion Slots from the Tools menu.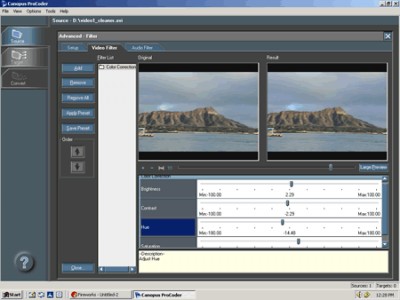 * STOPPING FILE CONVERSION: Pressing the "stop" button during a conversion
will sometimes yield an invalid or inaccurate file. The "stop" button
should not be used as an editing tool (i.e. to make a shorter clip).
Please use the "In" and "Out" points if you wish to edit the length of
your file. Also note that files which are being converted using a 2-pass
method will yield NO output if the 2nd pass has not been initiated.
* TV PREVIEW OUTPUT: When using the Canopus DVStorm or VideoGate for TV
output preview, the preview image is converted to the broadcast format
that the TV output card is using. Thus, it does not make sense to preview
an NTSC-to-PAL conversion on the TV when the hardware is in NTSC mode, etc.
The TV preview output is intented for image preview and does not guarantee
an accurate preview of the output frame rate.
ProCoder 2 supports only one TV preview output device at a time.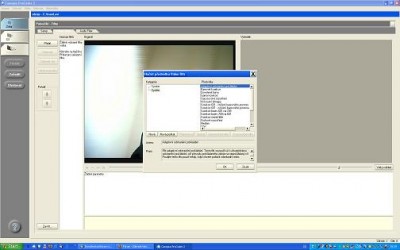 * VOB IMPORT AND PREVIEW: When adding  a VOB with the name VTS_xx_y.VOB as
a source, ProCoder 2 will load all VOB files with the name VTS_xx_n.VOB
where n is from 0 to 9. Source and filter preview of the source, however,
will only show frames from the loaded file - other frames which are
located in VOB files other than the loaded VOB file will appear black in
source and filter previews.
* WATCH FOLDERS - PERMANENT VERSUS TEMPORARY: Remember that Watch Folders
created using the ProCoder 2 Wizard are temporary and only active while
the ProCoder 2 Wizard is running in that session. To create Watch Folders
that are active regardless of whether ProCoder 2 or the ProCoder 2 Wizard
is running, use the Watch Folder Manager to create a permanent watch
folder. Permanent watch folders are active as long as the ProCoder 2
Engine is running.